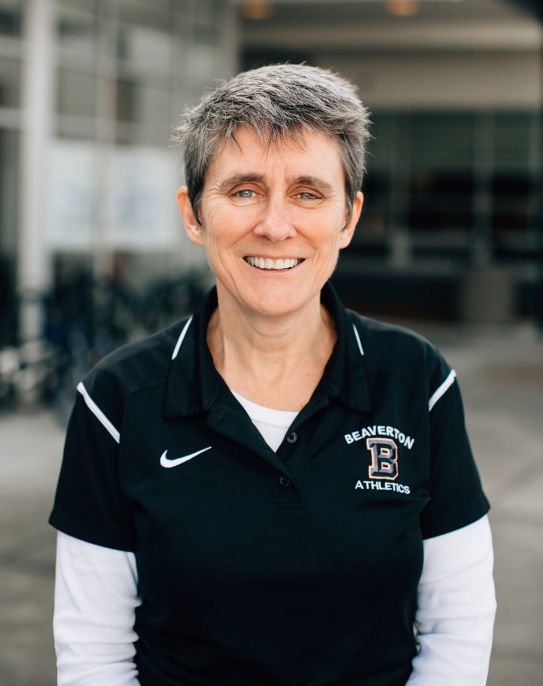 Principal's Message
Beaverton High School Families,
Welcome to Beaverton High School. We are pleased to have you join our community. There is a rich history of excellence and tradition at BHS and we look forward to telling you the BHS story.
The mission of Beaverton High School is clear: We believe ALL students will graduate from Beaverton High School prepared for, confident in, and excited about the futures they choose. In pursuit of that mission we are guided by four enduring core values:
Excellence Inspires Us
Learning Transforms Us
Community Connects Us
Tradition Unites Us
These values resonate through everything we do and guide our journey into the future.
We are a school keenly aware of the rich foundation that our past provides us. During 2016, our school celebrated the 100th year on our current campus. Throughout those one hundred years, thousands of students graduated from BHS and went on to successful careers in business, government, the arts, education, and athletics. Our graduates leave with a strong academic foundation, a drive for excellence, and a commitment to their community. Every BHS student walks the same halls and sits in the same classrooms that were the starting point for so many successful alumni.
Building on our past, we are focused on the future. We are creating a school that offers every student the education that prepares them to take advantage of the opportunities available in the innovation economy. We strive to create technology-rich, student-centered, and inquiry-based education. Our facilities are being refurbished to offer learning spaces that foster curiosity, flexible thinking, and cooperation. The faculty and staff work collaboratively to create a school that ignites the potential of all students. Every BHS student can be engaged and inspired within this setting.
We are a diverse community that encourages the inspiration and aspiration of every person. Our academic program provides varied avenues for students to explore their interests and develop their strengths. The athletic and activities programs offer a wealth of opportunities for active involvement at BHS. Every student is encouraged to find a way to connect to BHS.
On behalf of Beaverton High School, welcome to BHS. In the coming months there will be many chances to learn about us. I encourage you to take advantage of every opportunity you can to experience the BHS story.
Yours truly,
Anne S. Erwin
Principal